Main content starts here, tab to start navigating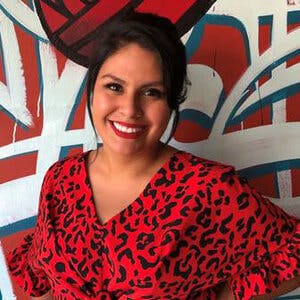 Brittney Valles
Brittney Valles was in her junior year of college and wanted to make some quick money before graduating with her BA in Business Administration. Hospitality was a perfect match. She took to the work very quickly, really enjoyed it, and wanted to grow fast. She worked for Chef Walter Manzkee at Petty Cash Taqueria in 2014 as a host, and within a month was promoted to Office Manager. When Petty Cash began to open its second location, she had the opportunity to witness opening a restaurant. Brittney began to be loaned out to other restaurants to help them set-up their administrative procedures. She helped with the opening of Otium and Rose Cafe in Venice. In 2015, she graduated from college and worked with Chef Wes and Guerrilla Tacos part-time.
As the operation grew, so did her role. By 2016, she left Petty Cash and was working with Guerrilla Tacos full-time. During her time with Guerrilla Tacos, she continued to help as a management consultant for other restaurants, up until the opening of the brick and mortar location opened. In 2020, Chef Wes left the business and she became the sole owner of Guerrilla Tacos.
Brittney is a founding board member of RE:Her.