Sylvie Gabriele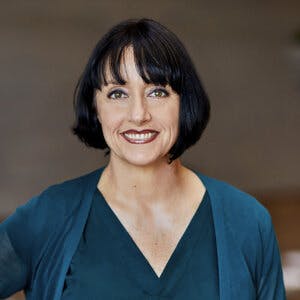 An intrepid entrepreneur with 25+ years in the restaurant industry, Sylvie Gabriele brings deep managerial experience and a sharp business acumen to her ownership role at Love & Salt. Under her leadership, the Italian-inspired restaurant has generated fresh energy in Los Angeles' South Bay — a community that was home to Love & Salt's predecessor, Cafe Pierre for 37 years. In conjunction with her father, Guy Gabriele, Sylvie spearheaded the physical and conceptual transformation of the SoCal icon and its eventual rebirth as Love & Salt, working closely with MASS Architecture and designer Ana Henton to bring her vision for the new restaurant to life.
Since the opening in late 2014, Love & Salt has garnered critical attention for the reinvention including recognition as one of Los Angeles Magazine's top ten new restaurants of 2015. That same year Forbes described the evolution as "L.A.'s Best Restaurant Comeback Story." Sylvie's fastidious approach to managing all aspects of the restaurant — from the warm service to the branding & creative marketing — have contributed to Love & Salt's continued growth and success as a stalwart not just in Manhattan Beach, but in Los Angeles proper.
In addition to her role overseeing operations at Love & Salt, Sylvie, who has an M.B.A. in Finance & Marketing from Loyola Marymount, and is a licensed real estate broker, is conceptualizing her next venture, a Middle Eastern-inspired brand. Informed by the principles that birthed Farm Stand, a trailblazing restaurant in the non-GMO project that Sylvie founded and ran with her husband Alex Mosavi in El Segundo from 2005 to 2016, the restaurant will serve conscious, cross-cultural cuisine that is grounded by the their disparate heritages.