Sally Cook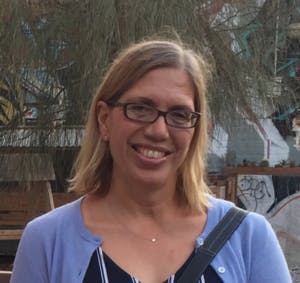 Hello! My name is Sally Cook. I have been working in the food industry for around 30 years.
Most of my positions have been in the pastry department, first as an assistant, then as a pastry chef. Some of the places I have worked as an assistant were: DC3, The Border Grill 2 (Santa Monica), and Spago.
As a pastry chef, I spent time in the pastry kitchens at The Parkway Grill, Julienne, Shiro, Mako, Valentino, and the Border Grill Group (Cuidad, Border Grill Santa Monica, Pasadena, Las Vegas). I studied artisan bread making with Kathleen Weber at Della Fattoria in Petaluma. Since 2005, I have owned/operated Heirloom Bakery and Café in South Pasadena.
At Heirloom, we have wonderful neighborhood support. Some of the items that we are known for are; Hostess-style cupcakes, lime pie, croissants, rustic bread and chicken pot pies.
I live in Arcadia with my husband, Tristan, and our mini Aussie mix, Sookie. I enjoy walking our dog and spending time at home. I also enjoy swimming competitively with the Rose Bowl Masters Swim Team.