Patricia Röckenwagner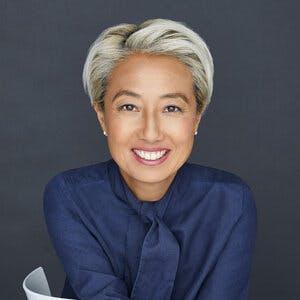 Patricia Röckenwagner is a branding, communications and marketing expert, experienced in every aspect of developing and implementing global media campaigns for leading corporations and executives. Her recent work for startup entertainment studio attempting to IPO on the Hong Kong Exchange, for Condé Nast's new investment arm, and at Standard & Poor's parent company McGraw-Hill, has earned her a rightful reputation as a savvy profile builder, global brand cultivator and seasoned crisis manager. With a career spanning the fields of entertainment, technology, hospitality, politics and non-profits, she has served on the management teams of Paramount Studios, Comcast, Time Warner and AT&T.
Prior to her corporate career, Patti served as chief of staff, campaign manager and spokesperson for Senator Tom Hayden, as legislative director for Senator Art Torres and legislative researcher for Senator Edward Kennedy. She remains active in political and civic affairs.
Together with her husband, celebrated chef, baker and entrepreneur Hans Röckenwagner, Patti runs marketing, branding and business development for The Röckenwagner Bakery Group, one of the fastest-growing bakery brands in the nation. It partners with premium companies including Whole Foods, Gelson's, The Cheesecake Factory and Peet's Coffee (among others) to bring customers European breads, pastries and sweets, baked fresh daily. Its retail outlet, Röckenwagner Bakery Café, is a neighborhood favorite in-store and online marketplace (rockenwagnermarket.com). The Group's Dear John's restaurant, for which Patti curated the artwork and built the brand, was named one of the hottest new restaurants in Los Angeles by EaterLA, the Los Angeles Times, Esquire Magazine and Los Angeles Magazine.
A graduate of U.C. Berkeley, Patti is a trained sommelier, avid tennis player and speaks English, Spanish, German and Korean. She is an advisor to Korean American Leaders in Hollywood, a former board member of the National Foundation on Fitness, Sports and Nutrition and a supporter of No Kid Hungry, a nonprofit whose mission is to eradicate childhood hunger.