Marissa Hermer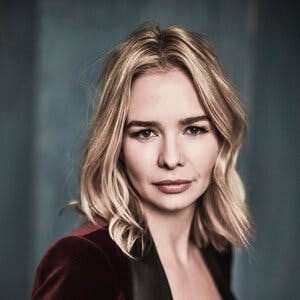 Marissa Hermer is an entrepreneur, author, restaurateur and owner of Olivetta and The Draycott. Using her extensive experience in F&B public relations and marketing, Hermer has most recently created a fine-dining experience at the widely acclaimed Olivetta, offering a cuisine and ambiance rooted in Mediterranean lifestyle. The Draycott, a family brasserie-café and flagship restaurant of Caruso's Palisades Village, draws inspiration from London life and features classic meals made from fresh local products with British inflection. At the onset of the COVID pandemic, Hermer launched You Give. We Cook. They Eat, a fundraiser operated by both restaurants to provide meals for first responders and frontline workers.
Hermer is also the co-founder of the healthy packaged food brand Maverick Snacks, which was founded in response to the overwhelming childhood obesity problem and lack of wholesome grab-and-go options for kids.
Hermer's first foray into the restaurant industry began in New York City, where she worked alongside Ian Schrager to open Gramercy Park Hotel, among other successful endeavors. In London, she leveraged this experience and created locally-loved spots by way of Ignite Group –– a UK-based international food, beverage and entertainment corporation –– including Boujis, Eclipse and Bumpkin restaurants. While in London, Hermer also launched solo project Top Dog Diner, a gourmet hot dog restaurant introducing flavor combinations from the US alongside quality British ingredients.
Harnessing her fondness for family-friendly cooking, Hermer tapped into her California childhood to author An American Girl in London: 120 Nourishing Recipes for Your Family from a California Expat. Her recipes reflect fresh takes on comforting British dishes incorporating a bit of sunshine from her SoCal roots. Hermer also starred as one of six participants in the American reality television show, Bravo TV's Ladies of London, following the lives of six expat women living in London.
Hermer graduated from Middlebury College in Vermont with a BA in Psychology and Sociology. She currently resides in California's beachside Pacific Palisades neighborhood with her husband Matt and three children Max, Jake and Sadie.