Marie Petulla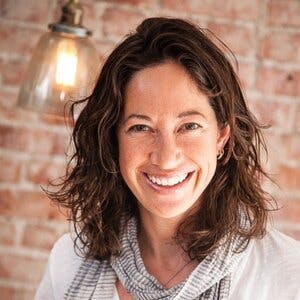 As the co-owner and visionary behind Pasadena, CA's Northern Italian restaurant, UNION, Grand Central Market's Knead & Co and new Pop-Up Red Jungle that has taken up residence in GCM, Marie Petulla draws on almost two decades of experience in restaurant hospitality and prides herself in delivering personalized service to each guest while fostering a warm family atmosphere among her team. Each of her restaurants is unique and different in style and presentation, but what unifies them is a foundation that focuses on the importance of hospitality, community and sustainability.
Although Petulla is known for her expertise in hospitality and front of house management, her main focus nowadays as an owner is operations and to groom and mentor her staff in both the front and back of the house. "My job is to build bridges and cultivate communication within our business so we can be the best at what we do. I believe we can achieve greatness when each team member is given equal respect and opportunity to grow. Collaborating with talented chefs and managers has allowed me to develop all of my projects and achieve something greater than any one person could create on their own." Throughout her career, Petulla has broken down barriers and kicked through ceilings in this male dominated field, which has naturally led her to be an advocate and champion for women in the restaurant industry.
Petulla's infatuation with the restaurant industry keeps her constantly involved in existing and future projects. When she is not busy with her restaurants, she is chasing her three boys with wife, Laura.