Lauren Bañuelos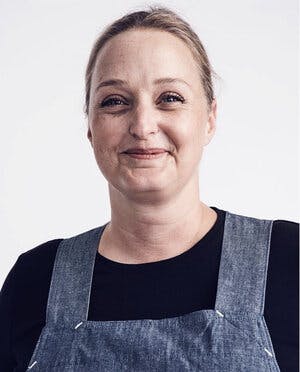 Lauren Bañuelos, co-owner of Burritos La Palma, loves fun, food, and family.
With an appreciation of all things culinary, instilled by her father, Lauren was ready, when the time came, to make BLP a reality here in the U.S. Along with her husband Alberto, they did just that.
Even though Lauren's "day job" of being an awesome kindergarten teacher keeps her busy, she has managed to build and support BLP, hands-on from day one. As a working mother and wife, her dedication to BLP and its success is beyond integral — it is inspiring.
Her commitment to excellence and her three wonderful boys are the driving forces behind her success.
Lauren holds a master's degree and has received many accolades and awards including a Michelin Bib Gourmand and placement on the LA Times 101 Best Restaurant List.