Dana Hechtman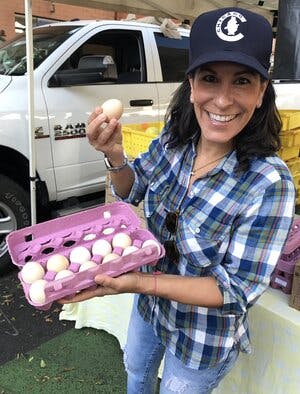 Dana Hechtman grew up in Chicago where she learned the importance of food and family from a very young age. Her Grandma Fritzi is credited with nurturing Dana's innate talent, influencing her love for cooking every Friday night, when the family gathered for their traditional Shabbat meal. Dana began her culinary career at the respected Tomboy Restaurant. Tomboy opened to rave reviews and was named one of the "Best New Restaurants" by Chicago Magazine (1997). Dana's ambition was to open her own restaurant. She left Tomboy in 1998 to start her own catering company; Girls Next Door Catering flourished, specializing in a variety of unique events from formal dinner parties to casual gatherings to large corporate events. Following critical acclaim in 1999, Dana opened She She Restaurant, a fine dining experience in Lincoln Square. Awards included: Top Ten in the "class of 2000" by Chicago Tribune's Phil Vettel. The James Beard House, New York recognized Dana and her business partner as "Rising Chef's of American Cuisine" (2001).
After a successful five years, Dana and her partner decided to part ways. She was approached to move to Los Angeles, ultimately leading Dana to cook in private residences. For the past sixteen years, Dana has had the privilege to work for Eddie Murphy, Blake Edwards & Julie Andrews, and most recently the Co-Founder of a multi-billion-dollar global private equity group.
Dana creates menus showcasing the freshest of ingredients and superior quality of food. Her attention to seasonal items, cultural influences, and health-conscious cuisine continually broadens her culinary repertoire. Dana's talent and ambition define a new approach to American cuisine. On a personal level, Dana's greatest joy is bringing people together and watching them enjoy a full dining experience.