Bricia Lopez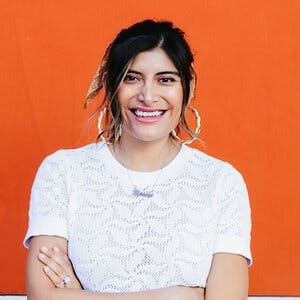 Bricia Lopez is an acclaimed author, chef and entrepreneur. She is a partner at Guelaguetza Restaurant, LA's temple for Oaxacan cuisine. She has become a staunch proponent of Oaxacan culture and an integral figure in the gastronomic culture of Los Angeles. In 2015, her restaurant was awarded the coveted American Classics award from the James Beard Award. In addition to the restaurant, Bricia helped launch Mama Rabbit, the biggest and most important Tequila and Mezcal bar in Vegas inside the Park MGM.
She and her siblings launched two direct to consumer brands in 2015- their proprietary bottled cocktail mix, I Love Micheladas™ and Guelaguetza™ mole paste. Bricia also co-hosts Super Mamas Podcast, a top-rated parenting podcast alongside her sister.
Her book, OAXACA: home cooking from the heart of Mexico launched fall 2019 and became an instant Amazon best seller and a 2020 James Beard nominee. She lives in LA with her husband and two children.