Amy Knoll Fraser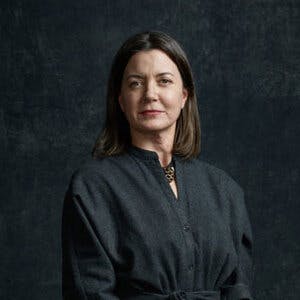 Amy Knoll Fraser is a veteran of the Los Angeles restaurant scene. She opened her first restaurant, the critically acclaimed and award-winning Grace, with her partner Chef Neal Fraser in 2003 and their second, BLD, in 2006.
In 2012 Knoll Fraser and Fraser took over operations of Vibiana, the cathedral-turned-event-venue in Downtown Los Angeles. In early 2015, Knoll Fraser and Fraser opened Redbird, in the rectory building adjacent to the Vibiana Main Hall. Their flagship restaurant features Modern American cuisine that is refined, yet approachable and highlights the multi-cultural influences of Fraser's native city – Los Angeles.
In 2019, Redbird | Vibiana received the Los Angeles Conservancy's Preservation Award Chair's Award. The Chair's Award is the LA Conservancy's highest recognition celebrating the persistence, creativity and ultimate success of the revitalization for adaptive reuse of the cathedral, rectory building and surrounding property.
Knoll Fraser currently resides on the Los Angeles Food Policy Leadership Board, the Los Angeles Contemporary Exhibitions (LACE) board, and is a charter member of the Dine LA Restaurant Week Advisory Board. Ten years ago, Knoll Fraser and Fraser co-founded Beefsteak, an annual event at Vibiana benefitting the Los Angeles Food Bank with Simpson's creator Matt Selman, comedian Eric Wareheim and producer Cort Cass.