Akasha Richmond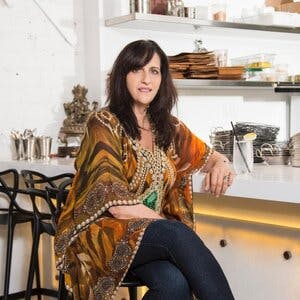 Akasha Richmond settled into the life of a restaurant chef quite by accident, starting her career as a private chef and caterer. She eventually opened AKASHA, her first restaurant venture which she opened in 2008 with husband Alan Schulman.
Akasha is inspired by world cuisine and has traveled to India, Southeast Asia, North Africa, Italy, Australia, Eastern and Western Europe, and Mexico. The menu at AKASHA reflects her love of global flavors. She has since created and led small culinary and cultural tours of India and Italy, curating unique itineraries for the bespoke traveller.
Along with her travels, Akasha's cooking is an expression of her upbringing amongst two passionate cooks, one American and one Russian, who taught her both how to follow a recipe and how to follow her nose, taste, and memory to create an exceptional dish.